Ahwahnee DJ is the newest addition to Yosemite Entertainment, now celebrating our 20th anniversary here in the Sierras.
Looking for a DJ for your special party or occasion? Look no further. We offer hundreds of thousands of tunes from dozens of musical styles and eras, so you can work with us to completely personalize your event.
When you choose Ahwahnee DJ, you get the attention and reliability that come from working directly with the owner-operators of the company. We don't sub-contract. Your special day is special to us.
Kirk & Monika Moulin and their hand picked group of DJs have over 20 years experience as a musicians and DJs — having provided music for over 3000 weddings! — meaning they're uniquely skilled at running your party. They're able to "read" the crowd with consummate skill, knowing just when to keep the mood and volume low-key when conversation is important, or knowing how to kick up the energy level to get you and all your guests out on the dance floor. They're famous for knowing how to" find the party within the party".
Check out our Testimonial page for some first-hand client rave reviews. We have been a key provider of musical services for the past 20 years to the major resort hotels in the area, including Tenaya Lodge at Yosemite, The Ahwahnee Hotel, The Majestic Hotel, Yosemite Valley Lodge, Wawona Hotel, Big Trees Lodge, The Pines Resort at Bass Lake, Ducey's, The Redwoods in Yosemite, Yosemite View Lodge, Evergreen Lodge, Half Dome Village, Cedar Lodge, Sierra Sky Ranch and Erna's Elderberry House.
Having the right music can "make or break" any social gathering, but it's especially important at your wedding.
And since we're one of a handful of wedding services vendors on Yosemite National Park's referral list for the hundreds of weddings there each year, we know how to make the musical part of your wedding uniquely memorable. It's your day, and it's our pleasure to make it personalized specifically to your tastes and wants.
The term "DJ" sometimes conjures up negative impressions, bringing to mind loudmouth stand-up comic wannabes who seem mostly interested in hearing themselves speak. That's not our style. At Ahwahnee DJ, it's your mood, your tone, your memories-in-the-making we will create – whether you prefer quiet elegance, boisterous fun, or anything in between. Want solo guitar or harp for your processional? Think a string quartet will set just the right tone for your pre-reception cocktail hour? Is a sophisticated jazz pianist what you've always dreamed of listening during the dinner? Or is your idea of a great wedding reception one that rocks out to energetic dance tunes that get all generations out onto the floor? Can't afford a live band, but still want all the various musical moods? Whichever you want — that's what we're there for.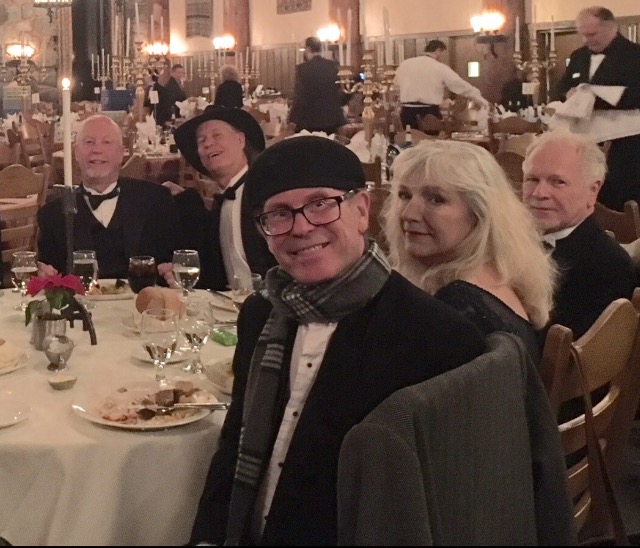 Kirk & Monika Moulin
Owners and operators of Ahwahnee DJ & Yosemite Entertainment